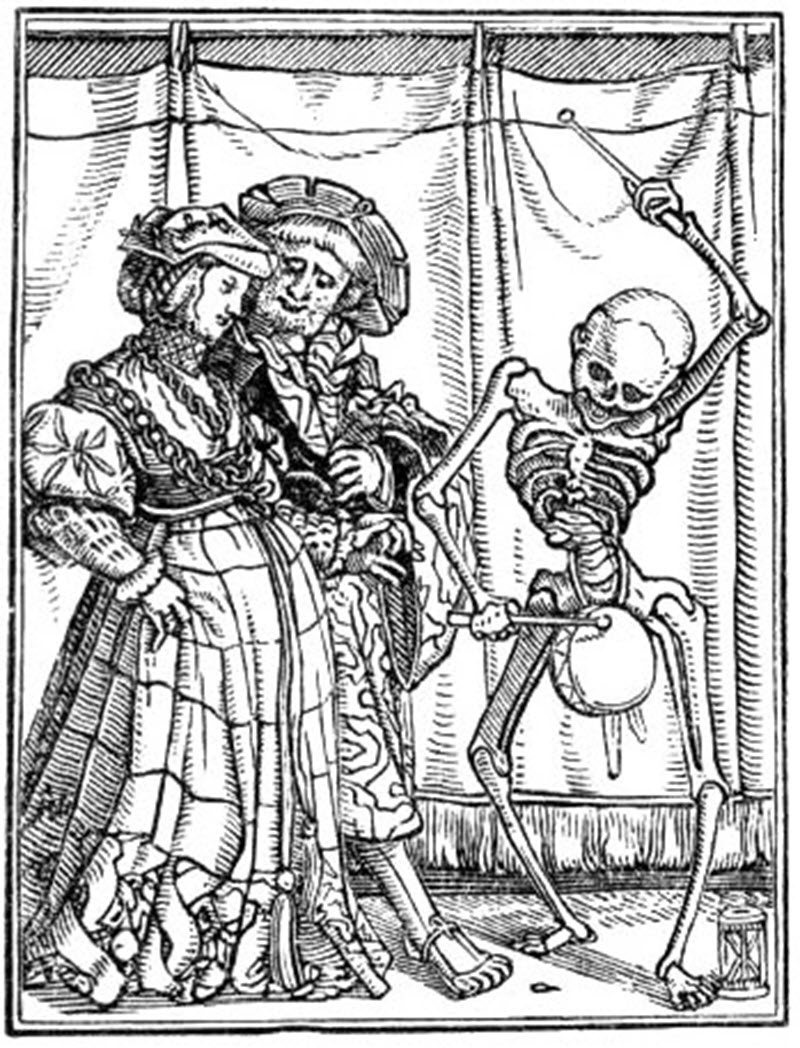 Dance of Death: The New Bride
The newly married woman should all of her life ahead of her. But death has other plans. The woman's husband tries vainly to divert her attention from death, who is beating a drum, leading her to her doom. This poignant vignette illustrates the precariousness of life and how love and even youth are no defense against death. It also speaks to the high mortality experienced by young married women during that era, due to inadequate knowledge of obstetrics and hygiene which led to the premature death of almost a third of all women during child birth.
This illustration is interesting for preserving our knowledge of how a well-to-do bride would dress on her wedding day. The dress is obviously fancy but very modest.
The Grim reaper is a jolly guest at the bride's wedding, playing a drum as he makes her dance to her doom.
Previous: The Countess
Next: The Duchess
Holbein - the Dance of Death.