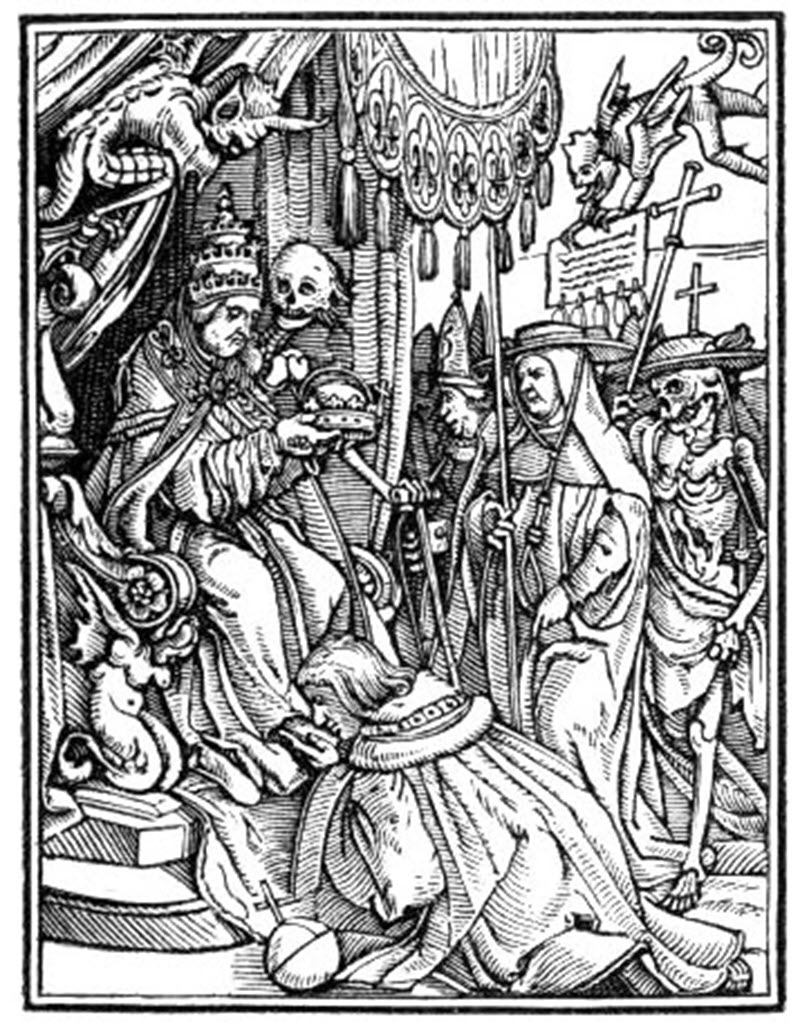 The King is enjoying a rich table fit for a king. It is packed with luxurious foods and wine. Even while he revels in his luxury, death intrudes himself into this scene as a bony cupbearer and hands the king what will probably be his last drink. The king is probably modeled after King Francis I of France. The juxtaposition of the skeletrous death and the gluttonous king is particularly telling: it illustrates that no matter how much wealth and comfort you possess, death will always come as an unwanted guest.
Previous: The Emperor
Next: The Cardinal
Holbein - the Dance of Death.