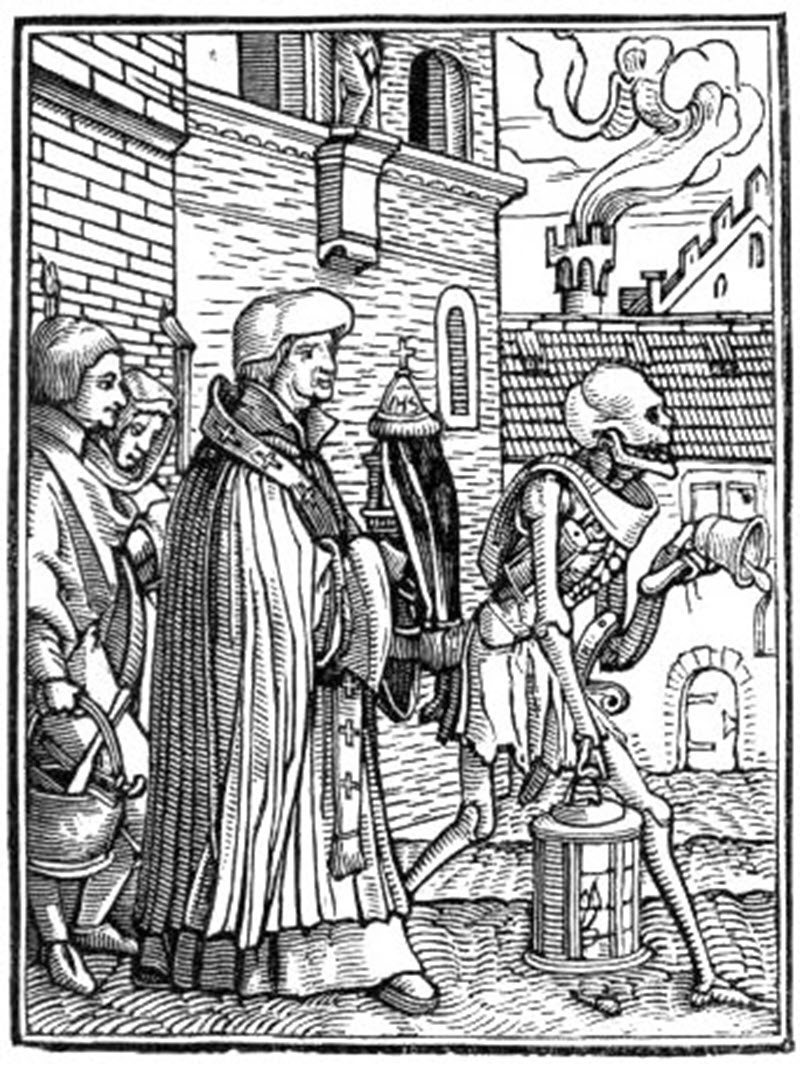 The Priest is on his way to administer the last rites to a dying person, while attendants follow with candles and holy water. He is carrying the viaticum, or sacrament, to some dying person. Attendants follow with tapers and holy water. Death leads the way of this procession, carrying a bell and a lantern, to announce that the priest is coming. In this way, Death is mocking the priest's vocation. Even as the priest comes to give comfort and last rites to the dying, the priest is himself being led away on a dance of death. None of the priest's religious rites and sacraments will protect him from Death.
Notice also that the grim reaper has an hourglass under his skeleton armpit. The hourglass is a frequent motif in the dance of death, symbolizing the passing of time.
Previous: The Preacher
Next: Mendicant Friar
Holbein - the Dance of Death.